Huawei, Xiaomi, and Vivo have big plans for overseas territories
18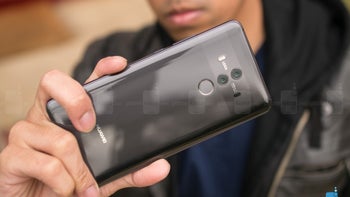 China's biggest smartphone brands appear to be preparing a big push in overseas territories. The likes of Huawei have made no secret of their plans to one day become the largest smartphone maker worldwide, while competitors such as OPPO, Vivo, and Xiaomi are also pursuing bigger shipment volumes. And, according to sources, it appears overseas markets are key to all brands' growth strategies in 2018.
Starting off with Xiaomi, the brand is expected to put a heavy focus on India, although other emerging markets will also be central to their strategy of reaching 125 to 150 million shipments. Additionally, a number of premium devices are reportedly in the works in the hope of improving the company's overall image. Moving on to OPPO and Vivo, these brands have recently seen a slow in growth rates. In order to change this, however, both companies are set to target emerging markets throughout the rest of 2018 with a number of budget-friendly and AI-focused smartphones set to begin shipping sometime this quarter. Rounding off this group of manufacturers will be Huawei. The company shipped a total of 153 million devices in 2017, putting it just behind Apple in terms of shipments volume. According to internal sources, however, Huawei is said to be aiming for 200 million smartphone shipments in 2018, with overtaking Apple being their next objective. In fact, the
recently-announced P20
lineup's focus on AI and photography is expected to play a major role in capturing new customers.
Unfortunately for Huawei, though, the company recently suffered a major setback in the US market, with an initial
deal with AT&T
to offer the brand's devices falling through at the last minute due to political pressure. Without easy access to US consumers, it'll remain to be seen if the company can successfully hit its shipment targets. Nevertheless, if all strategies go to plan, it shouldn't be too long before the likes of Xiaomi, OPPO, and Vivo are household names across the world, not just in China.