Check the weather using Clock Hub on Windows Phone 8.1
9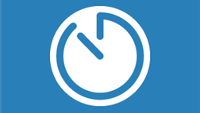 Somewhat similar to the HTC Hub, the new Clock Hub app in the Windows Phone Store can be pinned to a Live Tile in Windows Phone 8.1. Not only will it give you the correct time, the app also brings you the latest weather information from your current location. And if you don't care what it is like outside, or you're stuck inside all day, you have the option of removing the weather from the screen. Another option allows you to use 24 hour military time, if you so desire.
With Windows Phone 8, developers can now update Live Tiles once a minute. While the clock takes advantage of this to update each minute, weather updates are probably not as rapid. And if you're worrying about how your battery will hold up with the constant 60 second updates to the time, don't even break a sweat. HTC had its Hub running as far back as those dark days that historians refer to as the Windows Phone 7 era. If there was no harsh effect on the battery then, don't expect one now.
The Clock Hub for Windows Phone 8.1 flavored handsets is a free download from the Windows Phone Store. Pin it to a Live Tile and not only will you always have the time staring you in the face, you will also know if you need an umbrella when you go out. Of course, you could look out the window, but what fun is that?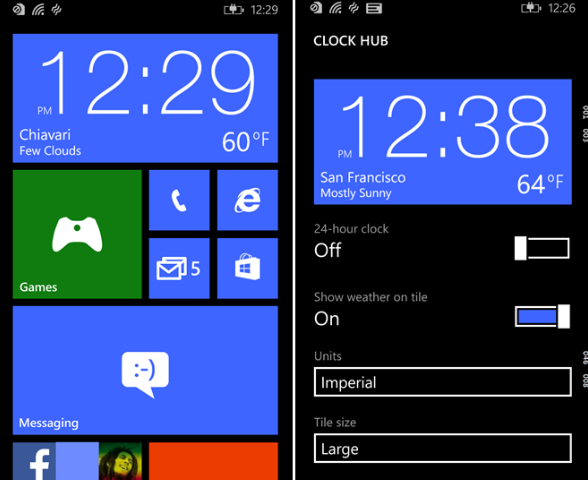 Pin Clock Hub to a Live Tile on your Windows Phone 8.1 powered handset
source:
ClockHub
via
WPCentral