Check out the Gesture shortcuts for Cyanogen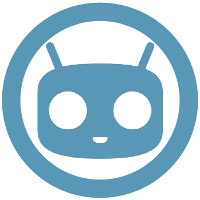 Those running the latest version of CyanogenOS, or are using a device customized with CyanogenMod, have the ability to use Gestures shortcuts to control certain applications on their phone. For example, if you see a photo opportunity develop in front of your very eyes, you can open the camera app by simply drawing a circle on the screen. If it's dark and you need the flashlight, draw a "V" to toggle on/off the "electric torch."
Other gestures available include some for the music player. Use two fingers to make vertical lines to play or pause music. Draw a left arrow to hear the previous track (the one that played before the tune you currently hear) and draw a right arrow to skip ahead to the next track.
The gestures need to be enabled, which you can do by going to the Gesture section in Settings, and make sure that the ones you plan on using have been toggled on. It goes without saying that if you fail to enable a specific Gesture shortcut on your device, it will not work on your phone. Also, keep in mind that these controls may not be available to all phones using Cyanogen,
source:
AndroidCentral