Cheating wife busted thanks to the new Apple iPhone app, "Find my Friends"
29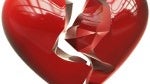 One of the new apps that has hit
the App Store
is
the "Find my Friend" app that helps you find other nearby iOS users in the area
for fun and frolic. There are times when you find yourself using an app for a different reason than it was intended for, and if you believe the story of Thomas Metz as written in the MacRumors forum, you can see where "Find my Friend" might have other good uses than getting together with other iOS totin' people for a good time.
The story begins with Mr. Metz purchasing a new Apple iPhone 4S for his Wife and loading "Find my Friends" onto the phone without her knowledge. Later in the day, his wife told him that she was at her friends house in the east village. Now, it turns out that Mr. Metz had some suspicion about his wife and a guy who lives uptown. He checks "
Find my Friends
" and sure enough, instead of being in the east village, she is at this uptown address with that other guy. According to Mr. Metz, he texted his wife who lied to him that she was on 10th Street.
Of course, Apple probably didn't expect that the app would be used for checking up on the alibi of a cheating spouse, but it certainly keeps everyone honest. As far as the husband is concerned, well, Mr. Metz is far from depressed about the incident. In fact, in his post,
he thanks Apple and the App Store
. As he put it, "
Those beautiful treasure trove of screen shots (is) going to play well when I meet her at the lawyer's office in a few weeks. Thankfully, she's the rich one
."
source:
MacRumors
via
IntoMobile