Charts show why Android is the choice for developers
42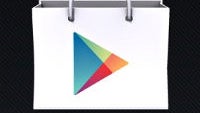 If a picture tells a thousand words, some charts speak volumes about which platform is the focus of developers. A chart showing world wide smartphone sales since the first quarter of 2007, when Apple introduced the iPhone, reveals how Symbian has dropped from an industry leading 65% share of global smartphone sales to practically nothing by the second quarter of this year. Android has risen from a tiny share of the market in the fourth quarter of 2008 to hit a dominating 80% of smartphone sales world-wide by this year's Q2.
Interestingly, iOS never had a strong uptrend like Android and basically peaked in the fourth quarter of 2011 with 23% of the global smartphone market. By the second quarter of 2013, iOS had 13% of the world's smartphone market. As late as the first three months of 2010, BlackBerry hugged the 20% line. But as iOS and Android grew, BlackBerry lost sales. Meanwhile, Windows Phone is trying to establish itself and while it is showing growth, it is at a much slower pace than what Android experienced.
Google's open source OS is now being activated on 1.5 million devices daily
and has activated a cumulative total of 1 billion devices.
The Google Play Store originally was criticized for having a large quantity of low quality apps. A chart from AppBrain that is updated through last Thursday, shows how the growth of so-called low quality apps has been held in check. The final chart shows how that developers are writing more for Android than iOS by a fairly decent margin except in Oceania where iOS leads, and in the U.S. where Android has a slim lead. In the states, 67% of developers write for Android vs. the 62% that write for iOS. Apple's stronger showing in the U.S. is due to the iPhone's leading position as the top smartphone in the country.
Despite Android's apparent edge with developers, most of the apps that generate high publicity still launch on iOS first. Even Google's own
YouTube Capture launched as an iOS exclusive last December
. The app captures video, allows you to edit it, and then sends it off to as many as four social networking sites (YouTube, Google+, Twitter and Facebook) with a single click. Promised to be available to Android users, so far the app has been a no show in the Google Play Store.
source:
AppBrain
via
AndroidAuthority