Cellular South rebrands as C Spire Personalized Wireless come Sept 26th
12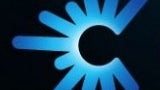 The new carrier aims to take a fresh start by rebranding the service and shifting the
focus on its customer relations
and offered plans. It also aims to be the first to offer personalized service that will deliver different app and content recommendations to different users.
C Spire will also bring perks
to its most active members with even those posting on social outlets getting some kinds of incentives. To make the carrier truly democratic, C Spire is aiming to setup numerous forums where it listens and accounts for what users want and need. Call us skeptics, but we doubt the actual execution of the latter.

More interestingly, the carrier wants to provide a converged solution for
controlling multiple devices
including not just the smartphone but DVRs and even refrigerators and other household appliances in the future. That's a quick outline of what you can expect, but don't get your hopes too high - Cellular South currently ranks 9th among US carriers with 887,000 subscribers. It's active in Mississipi, Alabama, Tennessee and in parts of Florida, Kentucky, Arkansas and Louisiana.
CELLULAR SOUTH WILL BECOME C SPIRE WIRELESS
C Spire Wireless Launches Personalized Wireless Services Tailored For Each Individual Customer
Ridgeland, Miss. (Sept. 22, 2011) – C Spire Wireless will officially launch operations on Monday, September 26, as the nation's first and only wireless provider to introduce personalized wireless services. By recognizing that customers are individuals with their own interests and wireless needs, the company, formerly Cellular South, will offer unique and game-changing products and services that adapt to customers, understand who they are and are designed just for them.
"We have entered a new era in wireless – an era centered on broadband networks, mobile computing devices and now personalized services. Completing calls is only a small part of what we deliver our customers," said Hu Meena, president and CEO of C Spire. "Since 1988, our main focus has been on providing exceptional service for our customers and their wireless needs. Those needs have changed dramatically and will do so at an even more rapid pace in the future. In the new era of wireless, given our continued focus on the customer, we have been inspired to sharpen our vision for delivering the best possible experience in wireless and look forward to doing just that under the C Spire brand."
No other wireless provider understands its customers and adapts to their wireless needs like C Spire. Customers will see this unique personalization in apps and content that fit who they are, services that anticipate their needs, and rewards they'll get just for using their phone in new ways. C Spire's industry-leading personalization capabilities are powered by Pulse, a proprietary system that enables the company to understand and develop a closer relationship with its customers. In turn, C Spire recommends and provides the right selection of technology experiences tailored for each customer – giving them unmatched wireless personalization.
"Our new brand and strategy reflect what today's consumers really want – truly personal experiences based on their individual desires and needs," said Kevin Hankins, chief operating officer of C Spire. "At C Spire, we don't believe a wireless carrier should just 'serve the masses' without recognizing each and every customer as being unique. We are taking the vastness of all the technology, devices, content and apps that are available to wireless users and enabling customers to experience them in much more meaningful and rich ways. At the end of the day, it will be a much more productive, inspiring and rewarding experience to engage with C Spire."
Personalized Wireless
Personalized wireless at C Spire is a combination of a number of different services, systems and programs that combine to offer an unmatched wireless experience that directly reflects and serves each customer's unique needs.
SCOUT: C Spire is creating an optimum, personalized app experience not available at any other wireless carrier. The company is providing our customers, and others interested in personalizing their app experience, unprecedented access to the best and most relevant apps specifically for them. C Spire gets to know each customer in a more intimate way and gives them app recommendations that fit who they are.
PERCS: C Spire personalizes the wireless experience through a one-of-a-kind Percs program, which gives customers and non-customers rewards just for the things they do with us. Current and prospective C Spire customers will get "percs" for things like sharing their views on our community social forum, joining our Scout program, and for being a loyal customer.
Social Media Integration: As a wireless communications provider in the social networking space, C Spire integrates into customers' lives. In order to personalize each customer's interaction with C Spire on social networking sites like Facebook and Twitter, C Spire has developed programs that directly interact with customers on a personal level, including personalized app recommendations, daily prizes and gaming, insider information, the unique ability to share with friends as well as an industry-first customer care live chat.
CIRCLE: Delivering a truly personalized wireless experience requires understanding what customers want and need. In order to gain that understanding and knowledge, C Spire is engaging its customers in a two-way conversation and listening to what they have to say through online panels, focus groups, user generated initiatives and more. This gives the company valuable information and tools needed to create unique experiences for its customers, who will help shape the future of their experiences. C Spire's close relationship with its customers, through Circle, is how we're delivering the right services and information to the right customer at the right time – that's personalization.
PULSE: C Spire is on a mission to get to know our customers and understand their likes, dislikes, wireless wants and needs.
To achieve this closeness with our customers, C Spire has developed a series of proprietary systems that enable us to discover new ways to interact and give customers a personalized wireless experience. Pulse is "the brains" behind the company's ability to provide its customers with a truly unique experience at nearly every point of brand engagement.
Customers will find that discovering and managing apps and digital content, social platforms integration, the service experience in stores, customer care online, sharing with and influencing others and determining the direction of future C Spire experiences all will be uniquely personal. And, everything will work much better together. All of this will be done in an industry-first fashion, with customers being in complete control of if and when they want to share information and how it will be used to drive their own personal experiences.
Converged Services: C Spire is not just a wireless service company. It is a multi-media technology provider that is seamlessly connecting all of our customers' devices for an optimum, converged experience. The company's Converged Services connects consumer electronic devices to easily access and share media content. With C Spire, customers will be able to control a variety of devices wirelessly, including computers, TVs, DVRs, digital cameras and even cars and refrigerators in the near future – creating the total multi-screen experience.
"Households today are filled with a variety of advanced electronic devices that work great on their own, but can't talk to each other," Hankins said. "Our customers want seamless device integration so everything works better together. That is C Spire's Converged Services."
State-of-the-Art Website: C Spire's new website (cspire.com), which is like nothing else in the industry, offers a personalized experienced specific to each individual customer. The interactive and colorful site features an app-like experience that is home to several of C Spire's personalized services offered to its current customers and future customers. Specifically, C Spire's Genie tool follows each customer as they journey throughout the site and seamlessly injects personalization into each user's unique experience with cspire.com.
"In addition to C Spire's personalized wireless services, another important part of the wireless equation is to provide plans that also allow users to get more out of their devices by eliminating the guesswork and limitations surrounding data usage," Hankins said.
Personalized Plans with Infinite Data: With personalized options built around customers' wireless needs, C Spire offers a variety of individual, family and business voice and data plans that give users the freedom and flexibility to use their phone how they want and when they want. C Spire understands that when customers have to measure and limit their data, they aren't getting the optimal experience with their wireless provider. That's why the company is introducing Individual and Family Choice Plans that offer customers the ultimate in choice and flexibility, and access to infinite data.
C Spire recognizes that a wireless experience designed around each individual customer requires one of the most advanced and reliable high-speed wireless networks in the nation. Our advanced network provides the speed and capacity needed to support the many smartphone devices and tablets the company offers, as well as the apps, content and data wireless users want to access. The C Spire network is built for data devices, supporting the highest percentage of customers with smartphones in the nation.
As a company focused on and committed to the customer, C Spire also is dedicated to investing in the markets we serve by supporting educational initiatives through the C Spire Foundation, scholarship and endowment funding, corporate contributions and more.
C Spire supports and creates unique original programming that directly aligns with our customers' passion for sports and other personal interests. C Spire's Bright Lights Football program, formerly known as Y'all Vs. Us, showcases the drama, passion, community pride and human interest stories around some of the most famous high school football rivalry programs.
Additionally, the company's Bright Lights Music program, formerly known as Emerge: Mobilize Your Music, combines advanced wireless technology with our customers' passion for music. The program gives music fans a new way to discover and share original music from some of the best emerging artists with compelling original content and specially designed music apps that they can't get anywhere else.
"Ultimately, C Spire is moving forward strategically so that we can continue to be an industry leader that revolutionizes the personalized wireless experience for our customers, while holding on close to our core values – putting our customers first," Meena said. "We're truly excited about what the future holds for our company and the customers we serve."
For more information about C Spire Wireless, its products and services and more, please visit cspire.com, or on Facebook at facebook.com/cspire and Twitter at twitter.com/cspire.