Cell phones might get restricted during jury duty, as a juror tweets his death sentence trial musings
5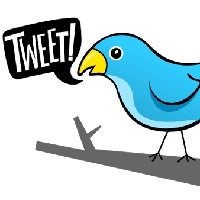 The Supreme Court of Arkansas has overturned a death sentence verdict due to a juror tweeting about his experience in the court room while the trial was still going on, making the case for
limited access of jurors to cell phones
.
The defendant Erickson Dimas-Martinez has been convicted of murder last year for shooting and robbing a 17 year old teenager after a party in Arkansas four years earlier. According to the state laws he had to receive a death sentence by lethal injection.
His lawyers, however, appealed the verdict on the basis that juror Randy Franco was tweeting from the court room regarding the trial, while it was still going on, despite the judge's warning not to update anything on the Internet about the case. The court then upheld the conviction, but the Arkansas Supreme Court overturned the verdict, saying that despite Randy Franco was not posting anything reflecting his sway on the matter, the tweets were still unleashed in a public manner.
Said tweets were "
Choices to be made. Hearts to be broken... We each define the great line.
", plus more mundane stuff like "
The coffee here sucks
" and "
Court. Day 5. here we go again
". When caught tweeting, the guy said he didn't talk any specifics about the case, and that "Define The Great Line" was an album by the American Christian metalcore band Underoath.
The whole occurrence comes after UK's Lord Chief Justice issued a scathing memo recently that mobile technology, and social networking sites in particular, present a grave threat to the judicial process, as they remove the traditional barriers of communication between jurors, defendants and the outside world. The case in Arkansas is likely to be used as a precedent for some sort of cell phone usage restriction during jury trials. In the UK, a woman was already sentenced this year as the first juror to receive eight months of jail time for contacting the defendant on Facebook.
source:
BBC
via
Textually