Cell phone radiation not dangerous, says largest peer review to date
7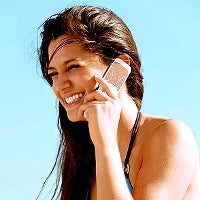 There is "no clear evidence" about harmful effects of the radiowaves your cell phone is emitting to your health, says the largest review of published research to date.
Scientists sifted through the numerous studies that have been completed since the dawn of mobile, and couldn't spot conclusive evidence about brain tumors, low sperm count, or any other dreadful consequences from using a cell phone or just carrying it in your pocket, though many of those have been bandied around numerous times.
"
There are still limitations to the published research that preclude a definitive judgement, but the evidence overall has not demonstrated any adverse effects on human health from exposure to radiofrequency fields below internationally accepted guideline levels
," said Professor Anthony Swerdlow, chairman of AGNIR and an epidemiologist at the Institute of Cancer Research.
The last such peer review was done in 2003, but since then we've seemingly accumulated vastly superior research studies in both quantity and quality, which have now been included.
Still, the scientists made the usual disclaimers that the long-term effects are restricted to the current about 15-year span since cell phones proliferated, and they still detected tiny changes in low frequency brain waves with usage, but it's unclear if those had any effect on it, and overall the no-harm evidence is more overwhelming now. Whew!