Celebrity photographer Annie Leibovitz praises the iPhone as the "snapshot camera of today"
34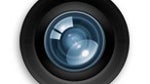 Annie Leibovitz is probably the single most recognized celebrity photographer these days: known for photographing John Lennon, Bill Gates, Sting and Queen Elizabeth II. It's hard to argue with such a portfolio and her piece of advice is something aspiring photographers would probably take any day. Here's why we found it interesting that Leibovitz thinks that the iPhone is the
"snapshot camera of today."
The photographer shared her affection for the iPhone 4S in an interview with MSNBC's Brian Williams at the recently started Rock Center program. Williams asked Leibovitz about what she'd answer to the persisting question of photography about which camera should we choose, and in response the photographer actually took out the phone out of her pocket for a snapshot of NBC's anchor.
"It's a pencil, it's a pen, it's a notebook,"
Leibovitz shared her excitement. She was also enthralled of how common the iPhone was, so that people could easily show pictures of their kids, almost like a
"wallet with the family pictures."
Do you agree with Leibovitz about the iPhone's photographic capabilities? As a refresher, we should say that the new iPhone 4S ups the megapixel count to 8-megapixels, adds a fifth lens element and sports backside-illuminated sensor allowing for better low-light performance. It captures videos in 1080p, and its use is alleviated by hardware button support and an icon appearing straight on your lock screen in iOS 5.