Catch 'em all: Pokemon GO launch confirmed for late July
7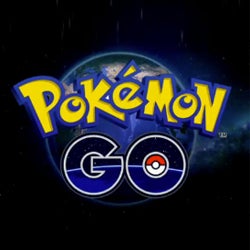 Pokemon GO is Nintendo's long awaited foray into mobile gaming and a dream come true for fans of the franchise. It's an augmented reality game that let's you catch 'em all in the real world, through the screen of your smartphone. And in its E3 livestream, Nintendo finally set a release date for the game – it's coming out at the end of July.
Pokemon GO incorporates real world exploration with the familiar monster-catching gameplay that the series is known for. Basically, while your on and about your daily business, sometimes your phone will vibrate to notify you that there's a wild pokemon near you and you'll have the chance confront it and, optionally, catch it. There are also trainer battles, gyms to take control of and factions of real players to join and much more, Nintendo promises.
The Pokemon GO Plus accessory – you know, that bracelet thing with a button – will be sold for $34.99 but won't be available for the game's launch. If you get the bracelet, it will vibrate when you're near a wild pokemon and you get the chance to catch it by pressing the single button on the bracelet, without the need to look at your phone. Yeah, that's pretty much it.
Whether Nintedo is planning some sort of connectivity between the mobile and the handheld versions of the franchise is still unknown. Pokemon GO will be out by the end of July and will be free-to-play. The Plus accessory is entirely optional.