Casual gaming helps parents bond with their children
1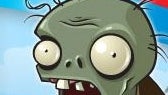 Videogames have received a bad rap over the years. They've been blamed for childhood obesity, and even anti-social behavior. But a new study from PopCap Games and Goldsmiths University says that the increasingly popular
casual games
may be a great way for parents to bond with their children.
The study surveyed 3,250 parents and grandparents with children under the age of 16. Of those parents, 32% reported playing videogames with their children every day. And 80% of those gaming-savvy parents categorized this as 'quality time'.
But what about the children's physical activity? Three-quarters of the parents reported that their children still exercise and have healthy diets. At the risk of sounding cynical, we suspect that some of those parents were reluctant to admit that their children are sedentary.
Another allegation against videogames is that they have contributed to our ADD generation. But one-third of survey participants believe their children have better concentration thanks to casual games. And 53% report an improvement in their children's problem-solving ability.
We're excited to see some positive research coming out about videogames. We've
come a long way
from playing Snake on our old Nokia bricks, and it's nice to think that casual games are more than just time-killers.
source: PopCap Games