Castro is the first Android system information app that's legitimately pretty
5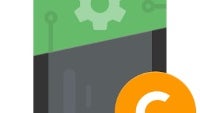 Hardware info apps for Android devices have two things in common. First, they show you all there is to know about your device's innards. And second, they are as ugly as any app that's about spewing out lines of obscure-sounding text! But for Castro, only the first part applies. The second part is wonderfully dealt with, thanks to a colorful Material Design interface and some pretty illustrations!
Castro app looks so good, it could have been made by Google designers! But it's also really simple, even though it shows data that's as detailed as every other serious system info app. The data is split into Main, CPU, Kernel, Device, Battery, Memory, and Network modules, with each giving you necessary infos. For example, the CPU Information page tells you the CPU type, Vendor, Architecture, number of Cores, and real-time CPU load. Neat!
If we have a not so nice thing to say about Castro, it's only that the app could benefit from even more pretty illustrations such as the one in the swipe menu. How about a different illustration for each category? That would make the app very rich!
If you want to try Castro, grab it for free from Google Play. It's also free of ads and other impurities.