Case for the Apple iPhone tracks your health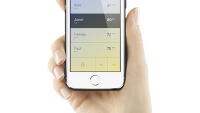 A new case for the Apple iPhone not only keeps your handset healthy, it also keeps you healthy. Produced by Azoi, the "Wello" iPhone case uses built in sensors to track your blood pressure, heart rate, temperature, blood oxygen levels and can even receive ECG waves from your ticker. Blowing into an included tube will also allow the case to monitor your lungs. Eventually, the company could add some more health metrics for you to watch including blood glucose levels. The case allows you to pair with a Wi-Fi supported health and fitness tracker, so that you can monitor your readings.
The "Wello" case is awaiting FDA approval, and will be priced at $199 when it is released later this fall. It will be available for the
Apple iPhone 4s
,
Apple iPhone 5
and
Apple iPhone 5s
. Android users will be able to use the case as a standalone tool to track their health. Additionally, all of the tech required for these features are contained in a thin removable card that can be sold to third party case manufacturers.
Azoi is taking pre-orders for the case and you can get a $10 for credit for each person you refer that pre-orders the case. Merely click on the sourcelink if interested.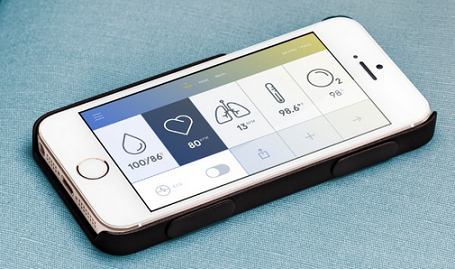 Monitor your health with the Wello case for the Apple iPhone
source:
Azoi
via
Engadget