Card.io looking to take a different path in the mobile payment race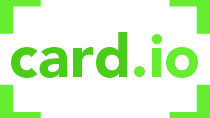 It seems fairly inevitable at this point that our mobile devices will be our wallets as we move forward, but we have to remember that there are two different types of mobile payments and both are taking a different path. The big buzz right now is for NFC which seems poised to dominate the point-of-sale (POS) transactions, but there is also e-commerce transactions to consider.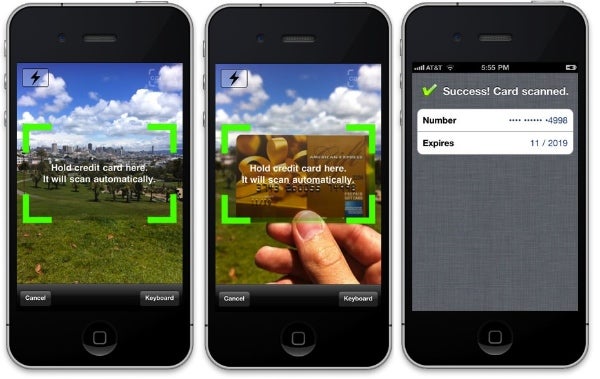 The difference is fairly simple really: POS transactions are for when you are in a store and need to pay for something, while e-commerce transactions are those which occur on the web or through an app. So, you can use NFC if you want to pay for your groceries, but maybe you need an easier way to input your credit card info for a purchase on Amazon. That's where card.io is looking to step in. And, their solution is simple: most smartphones have a camera, so why not just scan your credit card?
The way it would work is that developers would use the card.io SDK to add the system to their app, then once in the app when you want to pay for your purchase, you just hold your credit card up to your phone's camera, the card will be scanned and the info entered and sent securely. Card.io wouldn't give numbers, but said that the "vast majority" of card scans will be accurate. And, as far as security, your card info would be sent with 128-bit SSL encryption, and the scanned image of your card would never be stored.
Right now, the card.io SDK is available for iOS, with an Android SDK coming soon. Card.io is most interested in developers in e-commerce, local, travel, ticketing and daily deals to add the functionality to their apps first.