Carbon for Twitter v2 huge redesign now live in Google Play
5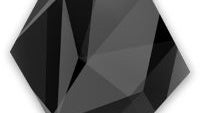 Yesterday, we got the tease about a new major update on the way that brings Carbon for Twitter to version 2.0 on Android. Developer M.Saleh Esmaeili promised that the update would bring "a whole new look, a brand new Timeline design" and more. When you first launch the new app, you may not notice "a whole new look", but the more you dig in, the more you'll see the detail and polish put into the app.
Carbon has always been known for its minimalist design, and that has been taken to another level, although just on the surface. Gone are the dividers between tweets, the tab icons at the top have been replaced with plain dots, and the bar at the bottom which had shown options for composing a new tweet, your profile, and settings has been compacted down to just a plus sign and your profile picture. Tapping your profile picture will get you access to settings, trending tweets, favorites, lists, retweets, search, blocked users, and your profile of course. Overall, the changes move the app from being black with some accent lines to being almost pure black.
Back in the Timeline itself, the way you interact with a tweet has been streamlined. Rather than long-pressing for quick action buttons, or tapping the tweet to bring up that tweet on a separate screen, when you tap on a tweet it will swing up quick action buttons and dim the other tweets in your Timeline. It makes it faster to interact with a tweet, and there's no more in and out, so you're always in your Timeline. The font for the app has also been changed to Roboto, making it feel even more at home on Android.
If that weren't enough, there is also the Quick Timeline feature which has now taken over the drawer that slides in from the right side of the app. Depending on how you use Twitter, you may love or hate this change. The drawer allows you to get to favorites, retweets, and your lists, and allows you to navigate those options directly in the drawer. As a "Quick Timeline", that's a nice option to jump in and out. But, if you live in your lists, you may be sad to note that the
only
way to browse your lists is in that side drawer. It is no longer possible to view a list as its own page.
Overall, it's a pretty amazing update to an already impressive app. Given that Carbon is free, the only reason you might have to
not
try it would be if you don't really use Twitter.