Canonical CEO dishes out tough love to Ubuntu developers
2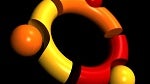 "We've shifted the gear to leadership rather than integration," is part of Mark Shuttleworth's message to the Ubuntu community as a whole.
After months of no activity on his official blog, Canonical's CEO posted a long dissertation about the current state of affairs in the Ubuntu developer community, addressing and refuting a lot of criticisms that have been thrown in Canonical's general direction.
Mr. Shuttleworth made it clear the era of the "rolling release," popular with user community was not helping the effort, "A rolling release isn't actually a release at all. It offers little certainty for those who need certainty." However, the issue is being discussed amongst the teams and encouraged users to join the discussion.
Also mentioned was what Shuttleworth called "melodrama" and gave the developers some tough love, "The sky is not falling in. Really." He further praised the talent and commitment of the group and pointed out that everyone has a say. However, he also asserted the Canonical's contribution has been massive while also dismissing claims that the company "gets what it wants more than anybody else."
The combination of Canonical and the community is Ubuntu's strength. Shuttleworth further added that he has zero interest in the "1337" crowd and mocked the notion of, "Linux is supposed to be hard so it's exclusive" as the dumbest thing a smart person could say. In short, Shuttleworth pointed out that Canonical shifted to a point of leadership because of the heavy lifting it has been doing, in large part to the benefit of everyone.
"If you've done what you want for Ubuntu, then move on. That's normal – there's no need to poison the well behind you just because you want to try something else…If we work hard, and work together, Ubuntu will become a widespread platform for phones, tablets and PCs. You'll have the satisfaction of designing, building and fixing tools that are used every day by millions of people."

source:
Mark Shuttleworth
via
The Register