Canalys: Huawei ends Oppo's two quarter reign as China's top smartphone manufacturer
3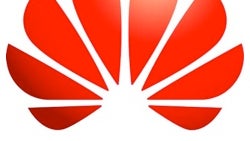 Analytical firm Canalys says that during the first quarter of this year, Huawei was the top smartphone manufacturer in China. That ended Oppo's two quarter reign at the top. Still, it was a photo finish at the wire. From January through March, Huawei (pronounced "Wah-weigh") shipped 21 million handsets in China resulting in a market share of 18% for the company. Oppo was right behind as it delivered a bit under 20 million units.
With shipments in the ballpark of 17 million for the first quarter, Vivo was in third place. Those three smartphone producers together accounted for half of all smartphones shipped in China during the first quarter. Apple was fourth, followed by Xiaomi. Speaking of the latter, Canalys analyst Lucio Chen says that the company shipped 9 million units from January through March. He points out that if Xiaomi is going to move back up the charts (during the first quarter of 2016, it was in third), the company will have to abandon its status as a provider of value priced handsets and become an aspirational brand like Apple is. An aspirational company uses high pricing or supply shortages to make sure that not everyone can afford its products.
"China's smartphone market continues to grow, with shipments increasing by over 9% year on year this quarter. But there is a clear indication that the market is consolidating. The top three vendors are pulling away at the head of the market, accounting for more than 50% of shipments for the first time this quarter. In the corresponding quarter a year ago, Huawei led with Vivo second and Oppo fourth, together accounting for 42% of the market. Xiaomi took third place but has since fallen to fifth behind Apple, shipping just over 9 million units in Q1 2017"-Lucio Chen. analyst, Canalys Research
114 million smartphones were shipped in China during the first three months of 2017. That was a 9% year-over-year increase in shipments.
source:
Canalys