Canadians finally free from three-year contracts, data overages capped at $50
11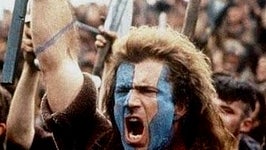 The Canadian Radio-television and Telecommunications Commission, which is the equivalent of the FCC over there, today announced its decision on the public hearing held February.
Starting December 2, 2013, Canadian carrier customers will be able to break it up after two instead of the usual three years without a penalty. Moreover, data overage charges can't be more than $50 a month with local consumption, or $100 when roaming abroad, letting you avoid
those bill shocks
we've all heard about.
Not only that, but the Commission also ruled the phones can be unlocked after 90 days, if bought with subsidies from a carrier, or on the spot if bought full retail. There will be a
15-days return policy
for all new gear, as long as it is decent condition, and any mid-contract unilateral changes in the plans have to be agreed on with the customer from now on, and the contract would be greatly simplified. Better late than never, Canada, three-year contracts were an abomination indeed.