30 million Americans have experienced bill shock
This article contains unofficial information.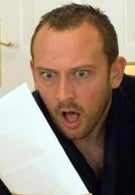 A government survey says that 30 million Americans, or one out of every 6 wireless users, have experienced "bill shock", the unpleasant feeling of opening up the monthly invoice from your carrier and seeing a very high figure. These surprises can be due to exceeding the monthly minutes allotted to you on your calling plan, excessive roaming, or exceeding data limits. More than a third of those who had "bill shock" had a $50 increase in their invoice while 23% said that the jump was $100. As we
reported
, the FCC is considering a plan that would require carriers to notify customers if they were approaching caps on roaming or data use for the month. In the EU, operators are required to alert customers running up against plan limits via a text message. In a business with only four major players (Verizon, AT&T, Sprint and T-Mobile, in order of the number of customers), the government might feel that there needs to be some oversight on billing matters. Last week we
told you
the story of an $18,000 bill that Verizon has written off. The young man, who ran up the bill by tethering his phone to his laptop, did not know that the promotional period that gave his family free web access had expired when his dad renewed the contract. Ouch. Have you ever experienced "bill shock"?
source:
CBS