Canadian investment house analyst sees BlackBerry looking a lot different in the future
7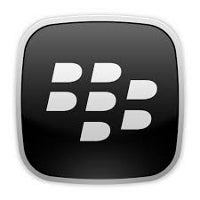 Now that BlackBerry's board has finally come to its senses,
realizing that it needs to sell the company or go private
, Canadian investment house Scotiabank sees a
sale or a partnership
as more likely than watching the manufacturer go private. Gus Papageorgiou, an analyst at Scotiabank, has raised his target on the stock to $14.20, up from his previous $12.50 target. The stock closed Monday at $10.78 after rising 10% following the announcement of the board's decision.
The analyst, noting that BlackBerry's goal is to help push out BlackBerry 10 on a faster, accelerated track, says that going private will not help the company at all toward achieving that goal. Papageorgiou sees the company interested in partnering with other companies interested in machine to machine computing. Names in this space include Cisco, Ericsson, IBM, and Qualcom. He says that the two most valuable assets belonging to the company are its Network Operations Center (NOC) and QNX.
One example of what BlackBerry could look like in the future has to do with QNX and NOC. Papageorgiou sees BlackBerry charging $15 a pop to enable software updates to the 35 million cars that will have embedded wireless by 2018. That would generate $535 million in revenue. And the analyst sees BlackBerry maintaining iOS and Android devices in the enterprise which could bring the company
$1.6 billion
in revenue.
The analyst values BlackBerry's cash and patents at $10.16 a share with its enterprise business pegged at $3.21 bringing him close to his $14.20 target price. It really seems that whatever happens in the future, BlackBerry the company will be a lot different company than it is today.
source: Crackberry