Can the Google Pixel and Nexus 6P match a DSLR for night-time photography? (Yes!)
65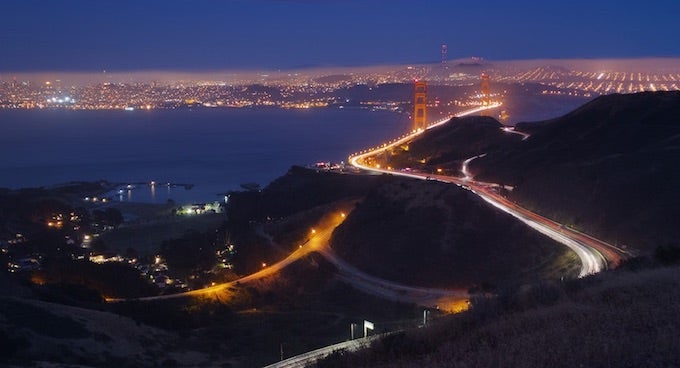 Shot on a smartphone and it's not an iPhone.
The Google Pixel is widely seen as one of the best camera phones out there and many sources (yours truly included) agree that it has
the
best camera ever put on a phone. But even the most avid photography enthusiast will tell you something: a smartphone camera, however good it may be, can never take great pictures at night. Furthermore, it can never capture the night sky, the Milky Way and all those beautiful astrophotography pieces of art that we see shot on professional cameras.
It takes a lot of creativity and skill, but true DSLR rate photography is possible with a phone
Well, impossible is nothing if you ask the star-reaching folks over at Google Research who have used some clever techniques to capture some truly impressive night time pictures with the Google Pixel and even its older sibling, the Nexus 6P.
Yes, the picture above and all the pictures below are all taken on a smartphone! First, feel free to scroll through the gallery below.
Well, it is not just a simple long exposure that we are dealing with here. It's actually a whopping 64 long exposures, and that's 4-second exposures for the Nexus 6P and 2-second exposures for the Google Pixel, the longest exposure times that each of these two phones supports. Of course, the phones are mounted on a tripod with the focus set to infinity, and we have two sets of 32 frames, with the second one shot with black adhesive tape over the lens. This is part of the magic: those darker images were used to remove faint grid-like patterns caused by local variations in the sensor's black level. Both sets were then passed over to image editing software and the mean of the first set was computed to remove the noise, and then the mean of the 32 black frames were subtracted. Sure, this is not your average guy photography enthusiasm or skills, but the results are nonetheless very impressive and prove a point.
So yes, it is possible to take such amazingly sharp and detailed, truly DSLR level night time photos with a phone. But it's not easy, it requires a lot of special conditions and a ton of post-processing.