Can the Google Nexus 7 survive a 65 foot drop?
20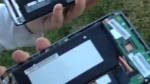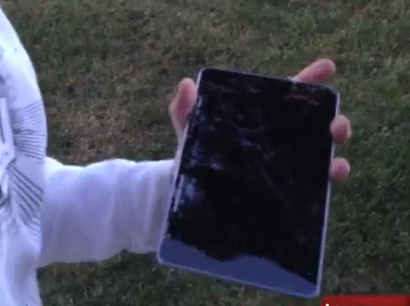 Want to buy a slightly used tablet?
What is the point of dropping a
Google Nexus 7
65 feet off the top of a building? Obviously no device is going to survive a fall of that magnitude, even one of those rugged PTT phones would probably bite the dust after a drop from that height. Still, the crew at
MacWeekend
decided that those 4 foot drops seen on other drop tests were not enough and wanted to go all out. We would argue that at least those other tests maintain a semblance of reality, and give us an idea of what to expect in a real life situation. Not too many people drop their mobile device from the
top of a parking garage
.
The bottom line is that after the fall, the glass was shattered, the tablet opened up like a cheap suit or ripe melon (you pick from either one) and the power button was damaged which was among the many reasons why the tablet would not run.
So what have we learned here? Well, a safe guess would be that we now know not to toss our tablets from the top of a tall building, but most of us already knew that to begin with. We think that this will just be the start of a number of outlandish drop tests conducted from higher and higher distances because we do have something inside us that makes us delight in seeing a perfectly good device fall through the air, make a sickening thud sound, and then shatter into thousands of pieces never to work again. That is, unless it's
our own
device.
source:
MacWeekend
via
Gizmodo