Can BlackBerry 10 succeed as an all-in-one platform?
13
This article may contain personal views and opinion from the author.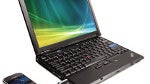 This is a trend that we've seen time and time again. Software companies are continuing to push towards a unified OS for all devices from traditional desktops to mobile. We've heard it from Microsoft, and Ubuntu, and now RIM CEO Thorsten Heins has hinted that the future of BlackBerry will span devices as well.
In an interview with
The New York Times
, Heins said that he is positive about the future of the platform, adding that he doesn't "expect things to get much worse". Heins went on to show the new BlackBerry Hub, which will be the central location for all messages, notifications, and events in the upcoming BlackBerry 10. Then, Heins got extremely bold by saying that people won't "carry laptops within three to five years", because BlackBerry 10 devices would power all of your computing.
Desktop to mobile and back again

This is the first we've heard from Heins about this sort of plan for BlackBerry 10. Until now, it seemed as though the platform would stay specifically on smartphones and tablets, but with the competition looking to unify device categories, it seems RIM has decided it needs to move into traditional desktops. Each company is taking a separate path to unification of course.
Both Microsoft and Apple are trying to merge proprietary platforms in Windows Phone and Windows 8, and iOS and MacOS respectively. Canonical is both attempting to merge
Ubuntu with its Linux cousin Android
, and also
modify Ubuntu itself
to run on mobile devices. The extra hurdle for RIM will be that BlackBerry doesn't have a desktop counterpart, and will have to either try pushing QNX or rely heavily on virtualization.
If RIM wants to be able to control both ends of the platform, virtualization is not a good option, and pushing QNX as a desktop platform is going to be a much more difficult process than moving the other way. Microsoft and Canonical (to a certain extent) are established in the desktop world, and are trying to push into mobile. This is far easier, because there is more turnover in mobile devices, and because the market is still relatively new.
Mobile users get new smartphones every two years, on average, while desktops, especially those in enterprise, are updated with much less frequency, and can be a cycle as long as 5 to 7 years. RIM can certainly make a comeback in the mobile space, because BlackBerry has the name recognition, and because of that fast turnover rate. But, BlackBerry doesn't have that same recognition in the desktop space, and that's a segment that is still dominated by Microsoft.
Because the mobile space is relatively new, and consumers are somewhat used to volatility in platform popularity, it is somewhat easier for a platform to unseat the leader in popularity, if not actual market share. It's already gone from Symbian to BlackBerry to iOS to Android. There's no reason Windows Phone or BlackBerry couldn't rise to unseat Android someday. But, the desktop market is far more static, so unseating Microsoft is an almost impossible task (just ask Apple and Canonical).
It's great to hear Heins with so much optimism about BlackBerry, and finally using some real examples to talk up the platform. BlackBerry Hub sounds like a combination of the Android notification tray with the Windows Phone People Hub, and could be a really nice feature. It's far better to hear about that than
marketing buzz speak
. And, we have to agree with Heins that in three to five years, we likely won't be carrying laptops. The idea of just having a mobile device and a dock sounds like one that will continue to gain steam. But, until we see more of the desktop side of things, we're just not sure that BlackBerry will be a major player in that.