CamFind lets you find shopping items, restaurant menus, and other information by snapping photos of them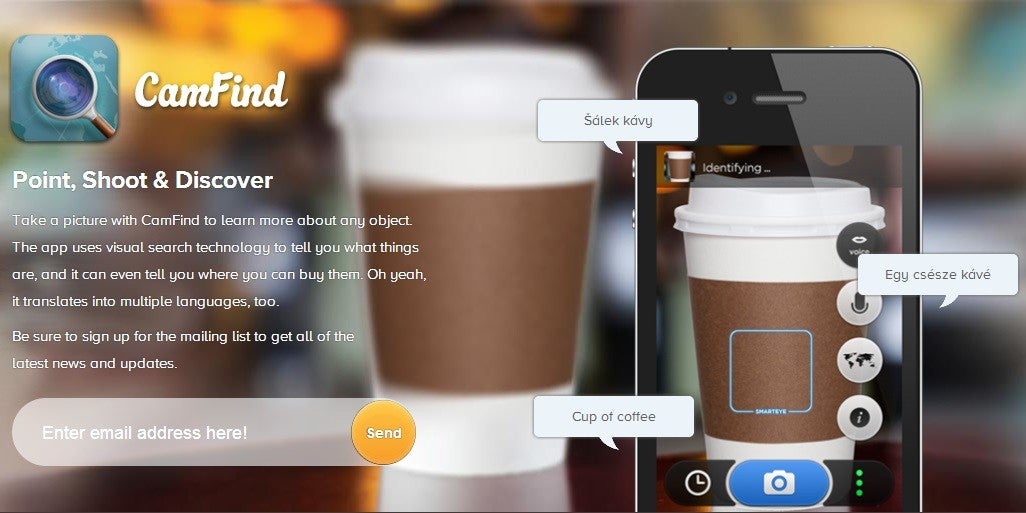 Searching for products to shop by snapping photos of them with your smartphone camera is a delightful, if slightly random experience. While the complex algorithms that try to identify a dress or gadget you just photographed still haven't gotten sophisticated enough, the technology is at that sweet spot where it's rather usable, but still full of potential.
CamFind is one of the more popular image searching apps, having racked up at least 6 million search requests in its short history. The app uses a combination of algorithms and "some" human crowd-sourcing, which means photographs that give the software hard time are referred to a soul out there. While the last bit makes CamFind sound just a little less cool, and possibly makes the privacy-conscious types nauseous, the combination performs well. We tried CamFind with an old white iPod, which was recognized as gray for some reason, but still - if we didn't know what an iPod was when we photographed it, we would have learned right away!
Next, we tried a pair of "bargain bin" headphones with no visible branding in black and red. While CamFind didn't find the exact model, we did get plenty of offers for black and red over-ear headphones. Alas, the app seemed to miss their built-in microphone completely, but it was, undeniably, on the right track.
In addition to cam searching, CamFind offers price comparisons when a particular product is recognized and found at multiple on-line retailers. It can also recognize film posters and DVD/Blu-Ray covers (displaying related information), restaurant signs (displaying the menu), and share products to social media and e-mail. There's also a Google Goggles-like language translator, voice searching, and a QR/barcode scanner.
All of this makes CamFind a fun app to mess with while waiting for the future where we'll probably get instant information for everything by just pointing our cameras at it. By far, the only major downside is that the app takes its sweet time to come up with search results. When the process becomes seamless, it will be wildly entertaining.
CamFind is free and is available on Android and iOS.