Call of Duty Mobile stuck on loading? Activision's servers gasp as CoD gets to the App Store top
4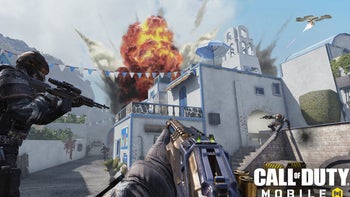 PSA: if you are wondering what's happening with your long-awaited
Call of Duty Mobile
sesh, it's because the servers are down. The game was released in all countries where Google Play and App Store are supported except Mainland China, Vietnam, and Belgium, and you don't become the top-rated iOS app in all of them without overloading some resources.
CoD Mobile has been downloaded more than 35 million times already, and a lot of users are stuck at the loading screen or have been frozen out of activation due to the overwhelming demand towards Activision's servers.
While we wait for the developer to add more racks, they outed the following press release that indirectly explains your loading screen freeze:
The response from fans across both Android and iOS has been amazing. Already, Call of Duty: Mobile has surpassed 35 million downloads on its way to becoming the #1 ranked iOS app in downloads overall, not only among games, but also among all apps, in 100 countries," stated Rob Kostich, president, Activision. "This is an incredibly fun experience, and we're only getting started. Congratulations to the teams at Activision and at our partner Tencent's TiMi Studios for making such a great game for players. And special thanks to our fans for their continued support. There is a ton more to look forward to as we release more content and updates.
The lack of Mainland China is ironic as the game is developed by Tencent's Timi studio, and is free-to-play on both Android and iOS platforms. Call of Duty: Mobile will feature iconic multiplayer modes, as well as Battle Royale, with more modes and content, time-limited events and playlists to be added regularly.

The fan-favorites Team Deathmatch, Search and Destroy and Free-For-All modes are available on the most popular maps which might explain how CoD shoot to top-rated app stardom in the span of just a few days after its release.