Call Blacklist is a simple Android app for blocking numbers and texts that works like a champ
5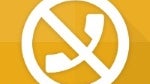 When it comes to Android apps (and most of everything in general), simplicity is the key. Or as the adorably grim saying goes, sometimes bare bones are all the bones you need. So take Call Blacklist for what it is - a simple, functional number & SMS-blocking app. It lets you block specific numbers (attaching notes to them so you know who's who in your blacklist), block private & unknown numbers (by default), block all numbers (for the socially deviant), clear blocked call logs (because logs exist so they can get deleted), and for the adventurous types with rooted smartphones, it offers a "Pick up then hang-up" option for blocking calls. Way to mess with people's minds, huh?
All of this delightfully simple call blocking functionality is synthesized in a three-tab Material Design interface. Not only does the app look good, it looks the part.
Call Blacklist is a free app on Google Play. It weighs in an unfathomable 100 kilobytes at that! By the way, it's also available as an Xposed module, if that suits you better.