CES 2016: What's coming along with us for the coverage
This article may contain personal views and opinion from the author.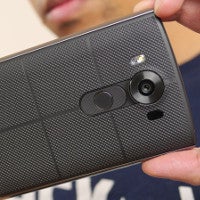 The New Year has just passed, so that means that CES 2016 is just right around the corner. As much as we're all excited and eager about jetting off to Las Vegas for '
the big show
,' I have to be mindful about what to bring for the coverage. With each CES tradeshow, I realize that traveling light is arguably the most important thing to consider when getting ready for it.
The first day of arriving isn't so bad, just because it's all about getting acquainted and preparing for the oncoming onslaught that's generally accompanied on the following day. That day in particular, usually the one right before the official first day of CES, is usually the busiest during the entire run of the show – the time when many companies decide to hold their respective press events.
And that's where it hits us usually, as the weight of our backpacks bog us down, causing aches upon aches after having to walk around from place to place. Therefore, it's no surprise that I travel as light as possible for the show – and this year is no exception, it's the general rule of thumb for CES. And with that, I'd like to share with you what I'll be bringing along with me for CES 2016.
Don't forget to check out the video below as well!
CES 2016: What's coming along with us for the coverage