Buy a 200GB SanDisk microSD card from Amazon for $63; deal runs today only
4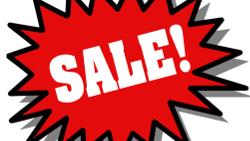 If you are looking to add some additional storage capacity to your phone, and it does feature a microSD slot, you can pick up a 200GB microSD card today from Amazon for $63. And when we say that the deal is available today, we mean that it is available today only. The card is branded with the SanDisk name, so you shouldn't have any issues with it being compatible with your microSD slot.
The microSD card will read at 90MB/sec and it is rated Class 10, which means that video recorded in 1080 x 1920 resolution can be stored on it. If you need the extra storage right away, you can get free two-day shipping if you are an Amazon Prime subscriber. Just so you know, the cards are being sold by SanDisk and not by some third party company that managed to get their hands on a few cards from some punk in a dark alley.
At the risk of repeating ourselves, the deal ends today (December 30th, 2017). If you are interested, don't procratinate. Simply click on the sourcelink.

Buy a SanDisk 200GB microSD card for $63 from Amazon; deal runs today only
source:
Amazon
via
AndroidCentral