Business man does all work only from a smartphone for a year, not going back
21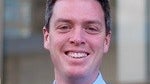 As you might imagine, the prospect of completely unhooking yourself from a desktop or laptop computer might not sit entirely well.
On the other hand, there are certainly plenty of us that might find it to be a wonderful idea. But what would you do without a keyboard? A spacious monitor? A file system? Those are all challenges Benjamin Robbins decided to tackle.
Robbins is founder of software consulting firm Palador, based in Seattle, Washington. A year ago, he decided to do away with his PC, tablet, keyboard and do all his work from his smartphone, a
Samsung Galaxy Note
. Samsung's first phablet would prove to be a wise choice, it has a large screen, a stylus, and still plenty mobile.
After a year of using only his smartphone to do his work, Robbins acknowledges the adjustments he had to make, but does that mean he has been clamoring for a keyboard and chair the whole time? No. In fact Robbins explained,
"I formed habits around mobility that I can't really imagine going away from."
After a few weeks, he was able to adjust his game plan because technology advances so rapidly and now he cannot imagine going back to a PC as his primary business tool.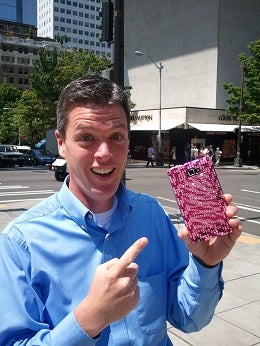 Going exclusively mobile for a whole year allowed Benjamin Robbins to explore lots of styles for his Samsung Galaxy Note. photo credit Benjamin Robbins
In fact, Benjamin saw his productivity stabilize and get better because his mobile mindset enabled him to respond to customer situations right away versus waiting to get back to the office. The hardest challenge was dealing with a lack of an accessible file system. Robbins ended up using Dropbox and Box, but being on an Android device never found a comfortable solution working with SharePoint or Visio which he used in his office all the time, but he did manage to make it work because that was his focus.
The crux of the whole "experiment" was to break old habits and create new ones that allowed him to use the tools he had available. What did Robbins learn? The keyboard is not going anywhere anytime soon and big monitors serve a purpose. As for what is next, Robbins is going to keep going mobile and add a tablet to his repertoire. We do not see much by way of an office PC in his future anytime soon.
You can read Benjamin Robbins' blog about the whole experience
here
.
source:
CITEworld