Burglar breaks into Steve Jobs' house, gets his driver's license, a bottle of Cris, and a whole lot of Apple gear
68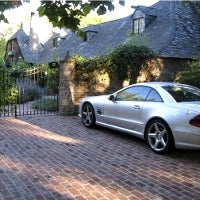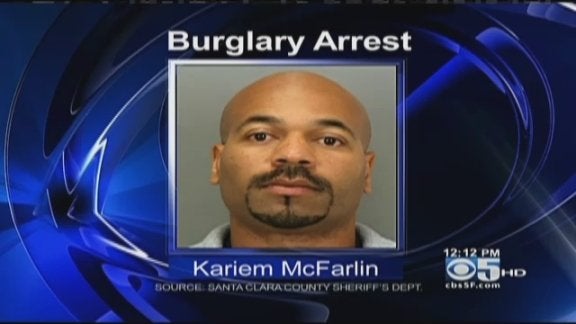 The house of Steve Jobs in Palo Alto has been burglarized July 17, shortly after it underwent a renovation, and was unoccupied at the time because of that. Kariem Mcfarlin, 35, has been arrested for the breaking and entering with a key he found in the garage, and is now locked up in county jail.
The San Jose Mercury News obtained the police report of what has been stolen from Steve Jobs' house, and the list is as follows:
iPhones, iPads, Macs and iPods. The haul included a small demo-sized MacBook, three iPads, three iPods, two iPhones, an Apple TV device and a Mac Mini specially installed for Jobs by an Apple engineer.
Steve's wallet, including his driver's license. The wallet contained $1 in cash, plus an Apple corporate American Express card, a titanium American Express black card and a Bank of America Visa card.
$60,000 of Tiffany & Co. jewelry, including a $33,000 platinum and aquamarine-bead necklace; a platinum necklace with 247 round brilliant diamonds weighing 5 carats, with nine carved aquamarine drops valued at $28,500; and a $2,950 pair of earrings.
A bottle of Louis Roederer Cristal champagne.
A Sodastream soda-making machine.
A Ninja kitchen blender.
A pair of Monster Beats by Dr. Dre headphones.
A SanDisk media storage device.
He also took a key to a Mercedes-Benz that was parked at the house, but he did not take the car.
Kariem says he saw the house being renovated and hopped over the fence, as it wasn't even guarded by alarms or anything, and suddenly realized whose house he is paying a visit to. The driver's license and a tailor-made Mac Mini alone would have landed him a pretty penny, but he apparently decided to hook up some of the loot to the Internet and use his iTunes account, so with the help of Apple investigators detecting the IP address, police raided his Alameda apartment to find much of what was stolen, and locked him up.
The guy, a former San Jose State football player, has apparently run into hard times, sleeping in his car, and has started raiding houses for some quick cash.He even wrote a letter of appology to Steve Jobs' widow, but we'll see where that gets him, as he is currently under a half a million bail. As for the stolen iPads, he allegedly gave one to his daughter, and another one to a friend, which were the only items missing, but have subsequently been returned as well.