Bug in iOS 6 may cancel meetings for Exchange users
29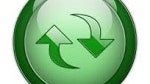 One of the reasons why the iPhone has managed to gain a foothold in the business sector is because of its support for Exchange ActiveSync. The iPhone's initial support for Exchange was not a perfect execution. In particular, the calendar synchronization and delegation of calendar functions was inconsistent. As iOS matured into 5.0, it became quite capable at managing the ubiquitous protocol from Microsoft, not only for one account, but for multiple Exchange accounts.
The result was that the iPhone was able to elbow into areas once dominated by BlackBerry. With iOS 6, it looks like some of these problems with the calendar and ActiveSync are beginning to resurface. It does not look like the issues being reported are device or carrier specific. Early adopters of iOS 6 are running into problems with push email and calendar functions involving responding to meeting invitations.
The issue is significant enough that at least one Fortune 500 company is requesting its employees not upgrade to iOS 6 over this bug with meeting requests. When a user receives a meeting request, if that user declines the invitation, instead of iOS simply sending a decline to the initial organizer, it would send a meeting cancellation notice to the entire list of attendees which would pretty much kill the meeting.
Information Technology Notice

To: Mobile device users who connect personal Apple mobile devices (iPhone, iPad, etc) with company email.What: On September 27, IT notified you of an intermittent issue caused when calendar appointments are declined from devices running the latest Apple operating system (iOS 6). Apple and Microsoft are providing IT with daily updates on their progress toward a resolution.

Impact: When appointments are declined from an Apple mobile device running iOS 6, a cancellation is sometimes sent to all meeting attendees instead of sending a decline notice to the meeting organizer.

Action to take: Do not upgrade your Apple mobile device to iOS 6. If you have an iPhone 5 or have already upgraded a device to iOS 6, please do not accept or decline calendar appointments from your Apple device until further notice.

-Copy of IT memo received by MacRumors
This issue is sure to be a source of stress to a business' users and IT departments alike as issues with Exchange ActiveSync and iOS 6 reveal themselves.
Do you use ActiveSync with iOS 6? Are you experiencing performance issues as described?
sources:
TUAW
,
MacRumors
Recommended Stories