Breaking down Apple iPhone 4S buyers with statistics
45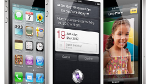 Consumer Intelligence Research Partners completed a survey of
Apple iPhone 4S
owners and found that more than one out of every three buyers are coming to the phone
from a different platform
. At the same time, 21% of iPhone buyers are picking up the 64GB model, the highest storage capacity ever available on the iconic touchscreen phone. A poll done by brokerage house Piper Jaffray last October on the date of the Apple iPhone 4S launch, found that 19% of buyers were choosing the 64GB model.
A previous survey done by the same research firm found that at the launch of the latest model, 18% of Apple iPhone 4S buyers were
switching to the unit
from a different platform. By the end of 2011, that figure had doubled to 36%. The data comes from a group of Apple iPhone 4S buyers from last October through the end of the year. From a pool of 6,316, 365 iPhone owners were polled for the study.
The results of the study also showed that as Apple started replenishing stock in stores, online sales as a percentage of total sales, starting dropping. At the launch of the Apple iPhone 4S, online sales represented 43% of purchases and that figure dropped to 33% by year's end. Last week, the same research group said that resales of the Apple iPhone are good for both carriers and for Apple and said that 49% of new iPhone owners sell their old model in the secondary market.
As far as the carriers are concerned,. CIPC says that AT&T, Verizon and Sprint have been able to keep their market share consistent among Apple iPhone 4S buyers. All three have been able to
steal away customers
from other carriers (T-Mobile, for example) that do not offer the phone.
source:
AppleInsider