Bragi unveils new $330 Dash Pro truly wireless earbuds with fancy instant translation feature
16
Bragi, one of the first companies to make truly wireless
earbuds
, has just unveiled its new Bragi Dash Pro. These are Bragi's most advanced, most refined headphones so far, and Bragi promises that it has worked hard to fix Bluetooth connectivity issues that have plagued the original Bragi Dash earbuds.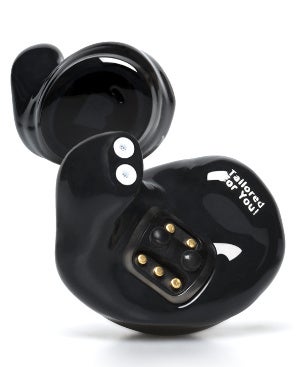 The new $330 Bragi Dash Pro are not too big, and when you wear them nothing sticks out of your ears, so this is one important advantage over the big rival in the form of Apple's
AirPods
. The Dash Pro supports an impressive 5 hours of playtime on a single charge, on par with the AirPods, and the buds come with a small charging case (slightly larger than the AirPods case) that provides up to 5 recharges. There is even a tailored Dash Pro, a special edition of the earbuds that will require a visit with an audiologist to determine the exact shape of your ear, to guarantee a truly personal and truly well-fitting Dash Pro. That special 'tailored' edition price is set at $500.
Fixed Bluetooth issues, 5 hours of battery life and fancy live translation feature
The Dash Pro also comes with 4GB of internal storage that allows you to store up to 1,000 songs on the headphones, so you can leave your phone at home or in the locker room while you workout. The Pro supports passive noise isolation, another advantage over the AirPods, and it also allows going into "Audio Transparency" mode, where you can mix music and your surroundings, to stay aware.
The flashy new feature of the Dash Pro, however, is live translation. This has become possible thanks to a collaboration between Bragi and iTranslate. It works with the help of your phone and the iTranslate app. Point your phone towards someone speaking a foreign language with the iTranslate app open, and you will hear a live translation of the words that person is saying. In the same effortless manner, you can speak in your own native language, and the app will automatically display translations on your phone. Sounds neat, but we are eager to test this truly futuristic functionality to see how it performs in real life. So far, Bragi says that the iTranslate integration supports 40 languages.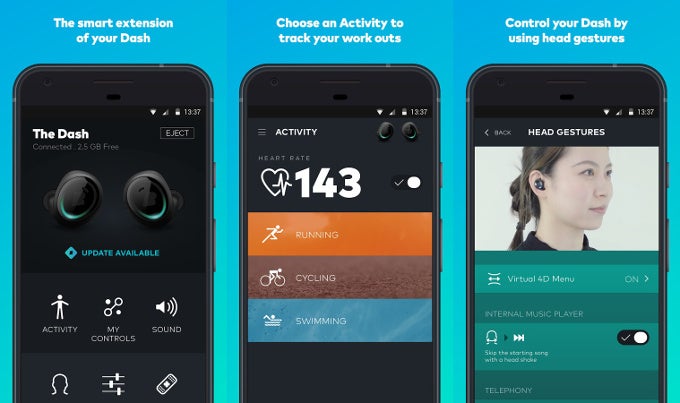 But Bragi's ambitions don't end at just being a headphone maker. The earbuds are actually powered by the updateable Bragi OS, and we have seen how Bragi has fixed important issues like Bluetooth connectivity problems with previous of its headphones via a simple update. Bragi even features a new '4D' menu that allows you to control your headphones with just head gestures.
The Dash Pro is also an advanced
fitness tracker
that automatically understands whether you are running, cycling or swimming, and it starts tracking your workouts automatically without you needing to ever push a button. There is also an on-board activity coach that starts automatically to help you maximize your performance. The Dash Pro is swim-proof as well.
"It's an inside out redesign of everything,"
Bragi chief executive Nikolaj Hviid commented for The Verge.
"We've used the same chips because we know them very well, their flaws and their strengths. But we had to redesign the PCB, the components that go around it. It's really been an extensive — it's going to be about five or six years of work just going into the optimization of every single small detail."
The new Bragi Dash Pro work with Apple's Siri, Google Now and Microsoft Cortana. Of course, you can use them to stream music from Spotify, Pandora or Apple Music.
The big challenge that Bragi has to overcome is to find motivated buyers. After all, its $330 new headphones are nearly twice as expensive as the $170 Apple AirPods, or
Samsung Gear
IconX. None of the latter have Bragi's advanced features currently, though.