Bootloaders to a few Motorola phones finally unlocked
35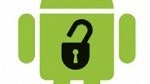 Well it seems it is possible to chase and catch the mythical creature after all, unlocking the Motorola device bootloader. Dan Rosenberg (
@djrbliss
on Twitter) is the wizard behind this accomplishment.
If you are the owner or a Motorola
Atrix HD
,
RAZR M
,
RAZR HD
, or
RAZR MAXX HD
, then you are in luck. Unfortunately, this will not work on older OMAP devices like the Bionic or first generation RAZR. As proof of success, Matt Groff recorded successful unlocking on his Atrix HD (video below).
The method to unlock has not been released yet, that will apparently be sometime tomorrow. If you are interested, check out the source link below. We suppose it is worth pointing out that you will probably void any remaining warranty on your device if you choose to root it. You can also probably say sayonara to any carrier support too if you run into any network connectivity issues.
Either way, this is a pretty big development. If you are a RAZR HD owner, some folks are advising that you take a pass on the OTA update to Android 4.1.2 as it appears this bootloader unlock method will not work with the newest OS installed.
Motorola has some nice hardware, but the company (Google) has also been the most restrictive about locking down devices. Now it looks like folks will be able to see that hardware reach its full potential.
sources:
Droidrzr.com
via
Droid Life
and
Android Community