Boost Mobile launches new television spot as 4Genie delivers HTC EVO Design 4G
5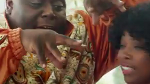 We've seen how the marketing department at Boost Mobile works earlier this year. Who could forget
the "Bill From Hell" campaign
which was just as scary as watching those other scary on-screen monsters like Freddy, Jason, Chucky and Lindsey. In the new spot, a pair of females are at a diner while one is trying to get her old 3G phone to work. Yeah, she wants a new phone
but 4G is so expensive
. And then with a wisp of smoke\, out comes the 4Genie.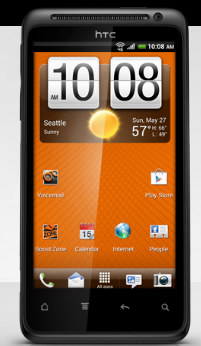 HTC EVO Design 4G
This is no Robin Williams blue Genie. Instead, we get a Genie ready to turn that old handset into an
HTC EVO Design 4G
. At a contract-free price of $299.99, it is the highest priced phone on Boost Mobile's roster. The device gets its 4G from WiMAX connectivity, but still has specs about 18 months old with a 4 inch qHD display, a single-core 1.2GHz Qualcomm MSM8665 processor and a 5MP rear facing camera. The 768MB of RAM also is dated.
The 4Genie also talks about Boost Mobile's shrinking unlimited talk, text and data plan which starts at $55 and drops $5 for every 6 on-time payments down to a floor of $40 a month. What the 4Genie doesn't say is that all customers on Boost's $55 unlimited plan get 2.5GB of data each month; if the data cap is breached, data speed can be
throttled to 3G connectivity at 256Kbps or slower
until the rest of the month is up. But according to the carrier, 2.5GB will allow you to view 400,000 mobile internet page views, 91 hours of streaming video, 20 hours of video clips or 26,000 emails without attachments.
source:
BoostMobile
,
YouTube