Blocky adventure Minecraft: Story Mode is currently dirt-cheap on Android
5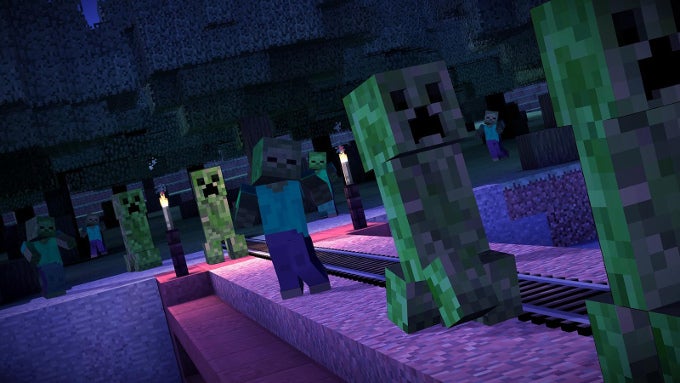 Minecraft: Story Mode, Telltale Games' crack at making a story-driven spinoff of the still popular sandbox game, is currently available for dirt-cheap on the Google Play Store. Normally, this one will set you back $4.99, but if you're quick enough, you can now snatch it for $0.49. That's a sweet bargain if we've ever seen one!
In Minecraft: Story Mode, you play as Jesse, a male or a female character who has to embark on a dangerous journey
"across the Overworld, through the Nether, to the End, and beyond".
During your adventure, you will meet the apparently-legendary slayers of a stupendous Ender Dragon, who will have to help you unravel what's endangering the pixelated Minecraft universe.
Sounds like a long journey to us. Actually, it spans over five (as of now) episodes, which are available as in-app downloads, but the developer has shared that episodes 6, 7, and 8 will be released later this summer.
The price of the iOS version of the game has not been slashed, mind you.