Blind camera comparison: vote for the best cameraphone
99+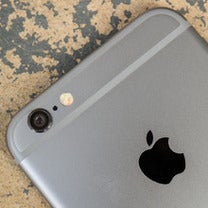 It has been several months since we did our previous blind camera comparison. Back in June, the
Samsung Galaxy S5
won the most of our readers' votes, followed closely by the highly-acclaimed
LG G3
. Will it be a Samsung or an LG phone at the top spot this time around? Or will it be another maker's smartphone? Well, it all depends on which phone's photos you like the most.
Below you'll find photos of three scenes captured with six highly capable cameraphones. All we ask from you is to take a look and pick a favorite by voting in the poll at the end of this post. To make the task easier, we've cropped areas of the images and put them together, side by side, but if you'd like to, you may examine high-resolution versions of the photos as well. Also, you may double-click on images to zoom in or use our slideshow gallery's fullscreen option for a better view.
So let the voting begin –
you may cast your vote in the poll below the galleries
! We'll announce the winner of our blind camera comparison, as well as its runner-ups, in a few days.