Blind Camera Comparison: vote for the smartphone camera you like best - 9 phones shootout
99+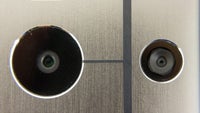 The poll is now closed. See the results at the bottom of this post.
Last time we did a blind camera comparison – a camera comparison where we let our readers decide which phone should be crowned best – was in January. Back then, six high-end smartphones were competing for our audience's attention, and once the votes were all in, the
iPhone 5s
emerged victorious, followed by the
Sony Xperia Z1
and the
LG G2
. And now, the stakes are even higher, with nine highly-acclaimed smartphone cameras competing for the top spot.
In the slideshows below you'll see six different scenes shot with these nine high-end smartphones. Nope, we're not going to tell you which phones we've used. After all, we're calling it a blind camera comparison for a reason. In fact, we're not going to give you much in terms of hints. Also, we've removed all EXIF data from the images so don't even bother checking. Furthermore, we've intentionally scaled down all photos to a resolution of 2400 by 1350 pixels in order to keep the game fair for all handsets.
Before you dig down into the sample photos, allow us to remind you that the goal of this blind camera comparison is not to guess which phones we've used. Just vote for the phone which you think has taken the best photos. The poll is down below all samples. With that out of the way, let the voting begin!