BlackBerry users linger in the highest income bracket, iOS takes upper middle class, Android swoops in for the rest
31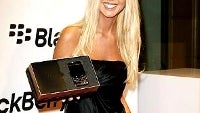 A survey by Prosper Mobile Insights with a statistic sample of 25 000 smartphone users in the US reveals one of the reasons RIM still enjoys relatively healthy margins. 11.3% of those users in households with more than $150 000 income are using BlackBerries, but iOS is a very close second at 10.9%, while Androids represent 7.2%.
In the $100 000 - $149 000 bracket 21.2% had BlackBerrys, 19% had iPhones, and 15.8% had Android devices, while the $75 000 – $99 999 income category brings everything much closer with the iPhone taking 19.6% compared to BlackBerrys 18.7% and Androids 18.2%.
Going further downmarket we have
one little green robot taking the lead
- $50 000 to $74 999 sees Android with 23.7%, iPhones get 22.4%, and BlackBerry takes 21.2%. The lowest bracket surveyed - $35 000 to $49,999 - saw 14.3% with Android phones, 12.6% having BlackBerrys, and 12.5% on iPhones.
All in all pretty close numbers apart from Android lagging a bit in the upper income brackets. Let's not forget also that BlackBerries are still the weapon of choice for the suits and government types, as well as
many celebritie
s, which allows RIM to coast along just fine for the time being.