BlackBerry reportedly cutting Q10 and Z10 production by 50%
41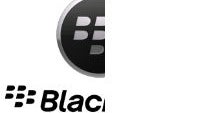 It seems that the hits just keep coming for BlackBerry. The company was already in a troubling position after it watched Android, iOS, and even Windows Phone eclipse it in the marketplace. By the time BlackBerry 10 made its debut, the company was fighting an uphill battle. Its latest earnings reports were disappointing, and now it seems that the company has had to cut production of handsets by 50%.
The news is coming from Jefferies & Co. analyst Peter Misek who is saying that BlackBerry has had to cut production of the Q10 and Z10 handsets from 2 million devices per month to just 1 million per month. Apparently, this is a reaction to "poor May Q sell-through", although Misek had expected the move sooner, because BlackBerry had raised build plans even after seeing the troubling May numbers.
Recently we've seen the BlackBerry Z10
price being cut
, but CEO Thorsten Heins has brushed that off as being a
normal part of the device life-cycle
. With the next flagship
BlackBerry A10
expected in November, it's far too early to be slowing production in preparation for a new device, so it will be interesting to hear what Heins has to say on the production cut news.