BlackBerry replaces Microsoft on Ford's Sync 3 system
27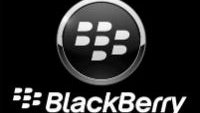 BlackBerry CEO John Chen has his company turning things around. The
BlackBerry Passport
, by all appearances, has become a popular handset for the businessman on the go. Along with BlackBerry Blend and BES12, the company has plenty of incentives for corporations to go BlackBerry (There's your new tag line, John). And BBM is just getting better every day as a multi-platform messaging app.
Now, Ford has decided to replace Microsoft, and has selected BlackBerry to drive the new Sync 3 system, which should be available on more than half of all Lincoln and Ford cars toward the end of 2016. Make no mistake about it, this news just about confirms that the mobile device manufacturer will survive. After all, Ford is not going to select a company that is about to shut down, to play such an important role in its upcoming models.
The previous Sync iterations, which were indeed powered by Microsoft, have been hit with complaints about the system freezing up, and there have been problems with phone connections. There is some speculation that BlackBerry's QNX UI is favored inside Ford. The latter had been partners with Microsoft on Sync since 2007.
Sync 3 will include pinch-to-zoom, improved speech capabilities, and improved integration with Apple products. The previously used 600MHz CPU is being replaced by a 1.7GHz OMAP 5 from Texas Instruments. And with Wi-Fi connectivity, the system can update overnight while sitting in your driveway.
Take a look at what Sync 3 will look like by clicking on the video below.
source:
Ford
,
CNET