BlackBerry lays off 200 in Canada and Florida
17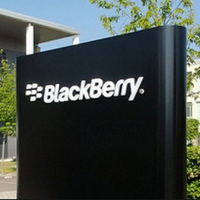 BlackBerry has confirmed that it is laying off 200 people in Canada and Florida. While a definitive breakdown of the job cuts wasn't announced, there is speculation that some of those laid off worked on the BlackBerry 10 and Devices teams. The employees affected toiled for BlackBerry in Waterloo and in Sunrise, Florida.
There seems to be a sense of confusion about the company's future.
CEO John Chen has been talking about security updates
being made this year to BlackBerry 10, while the company's senior director of Asia Pacific product management,
Damian Tay, made it clear that BB10 would soon be redundant
. Tay basically said that BlackBerry's future is Android.
Having said that, BlackBerry reached out to us to clarify that BlackBerry is still committed to the BlackBerry 10 platform. The company referred us to a recent blog post which honestly did not do anything to clear up the situation. We already know that BlackBerry is planning to update BlackBerry 10 to make it as secure as possible for governments and the enterprise. But as far as making a new BlackBerry 10 handset is concerned, don't count on it. John Chen himself said to expect another Android powered model this year,
most likely the Vienna
.
Originally, there was speculation that BlackBerry was going to lay off as many as 2700 people. While it is not pleasant for the 200 involved, BlackBerry fans might be able to take some solace with the confirmation that the actual number of workers leaving the firm is much smaller.
source:
MobileSyrup
,
Crackberry