BlackBerry senior director says "the future is really Android"
62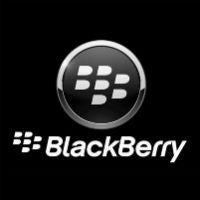 Even before the Android powered
BlackBerry Priv
was launched, many wondered what the future would be of BlackBerry's own platform, BlackBerry 10. Earlier this month, BlackBerry CEO John Chen said that
BlackBerry 10.3 would be receiving security and privacy enhancements in 2016
. But comments made over the last few months made it obvious that there will be no new BB10 hardware introduced this year. In fact, Chen said that
another Android powered phone will be released in 2016
. That will probably be the device that has been codenamed "Vienna."
The future of BlackBerry 10 doesn't seem to be a long lived one. While the Priv was getting launched in India last week, BlackBerry's senior director of Asia Pacific product management made some interesting comments. Damian Tay said that as the company makes Android secure, it wouldn't make sense to offer two such platforms. As a result, he says that in the future, BlackBerry "may have only Android as a platform."
"The Priv device is essentially our transition to Android ecosystem. As we secure Android, over a period of time, we would not have two platforms, and may have only Android as a platform [for smartphones]. But for now, we have BB10 and Android platforms for our smartphones...The future is really Android. We went for Android essentially for its app ecosystem. In addition, all the enterprise solutions that we have been doing have been cross-platform for a long time now. So it's a natural progression towards Android"-Damian Tay, senior director of APAC product management, BlackBerry
According to Chen, the updates that BlackBerry 10 will receive this year will make the OS more secure for business and government use. The upcoming 10.3.3 update will allow BB10 to be NIAP certified. This means that the platform "will have passed the strictest government-grade security tests." Later this year, the platform will be updated to version 10.3.4 with even more security updates.
Thanks for the tip!
source:
EconomicTimes
via
ValueWalk