BlackBerry giving away 2,000 special BlackBerry 10 phones to developers in May
8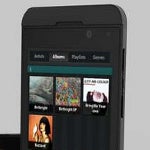 This May, at the BlackBerry Jam in Orlando, RIM plans on
giving away 2,000 BlackBerry 10 flavored handsets
to developers. The BlackBerry Jam will run from May 1st through the 3rd alongside the BlackBerry World Conference. The idea is to get the new OS in the hands of developers and these handsets are designed specifically to allow the code jockeys to write applications for the new software. According to Alec Saunders, RIM's vice-president developer relations, these devices
will not have the same looks and navigation as the units that eventually will be sold to consumers
. Saunders says that distributing these phones is important to RIM's future. This is a tool the developer can use to get a jumpstartto build applications that will be great on a
BlackBerry
10device in the future," the executive said.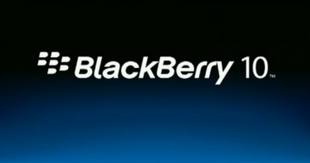 Is BlackBerry 10 RIM's last chance?
Saunders said that RIM is holding back on revealing what the BlackBerry 10 OS will look like
in order to create a buzz
. Company spokeswoman Victoria Berry, said on Friday that the new BlackBerry 10 handsets will be launched in the latter part of 2012. This is a very important launch for the Canadian based company as RIM has not been able to be competitive with iOS and Android. RIM is hoping that giving the test devices out to the developers will result in a number of new applications that might be able to drive sales. A January survey from Appcelerator and IDC showed that 89% of the developers responding to the survey are "very interested" in developing for the Apple iPhone. That figure is 79% for Android models and
drops sharply to 16% for BlackBerry models
.
The new BlackBerry 10 handsets might also be able to take advantage of
the 10,000 apps already available for use on the BlackBerry PlayBook tablet
. That device uses the QNX OS that BlackBerry 10 is based on. Saunders says that his goal is to have every single PlayBook works on the BB10 flavored smartphones.
Giving away the test handsets in just a little over 4 weeks from now is a sign that RIM
does have a timeline for the launch of its BB10 smartphones
and that the new phones are on track to be released before the end of the year. Previously, a picture
allegedly showing the UI of the new operating system
was revealed. In addition, it is believed that RIM is
currently working on just one model
using BlackBerry 10.
source:
Bloomberg