BlackBerry Priv available online from Verizon today, in stores March 11th
63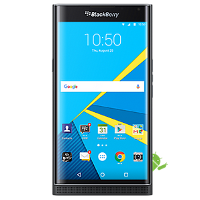 The
BlackBerry Priv
is now available for Verizon customers ordering online. In-store sales of BlackBerry's first Android powered phone will take place starting on March 11th. The Priv, which launched early in November, was originally an AT&T exclusive until January. Now, the slider is available from three out of the four major U.S. carriers, although Sprint is expected to offer the phone sometime this year.
Verizon is putting a $720 price tag on the BlackBerry Priv for those looking to pay the full retail price of the device. Verizon customers also have the option of paying $30 a month over 24 months using the Verizon installment plan. Big Red has some other goodies that they are offering, such as 24GB of free data for life to those who upgrade or activate a new phone with device payment on the XL plan or larger. Those switching from another carrier can receive up to $650 per line to pay off Early Termination Fees or installment plan balances.
Believe it or not, there was once a time when BlackBerry accounted for 95% of the smartphones sold by Verizon. Those days are obviously long gone. But if you are a BlackBerry fan who lived through the
BlackBerry Storm
,
BlackBerry Bold 9930
, and the
BlackBerry Z10
to name a few, you owe it to yourself to check out this marriage between Android and BlackBerry.
The BlackBerry Priv is now available online from Verizon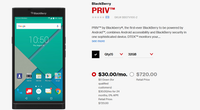 source: Verizon