BlackBerry KEYone release date in the US is May 31, carrier availability in tow
99+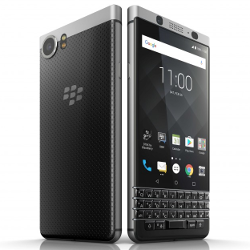 The
BlackBerry KEYone
is on top of everyone's mind these days, or at least on those who want to buck the trend, break the Apple-Samsung duopoly, and all around look hip and nonconformist. It's 2017, so a handset with a physical keyboard does stand out, and the
KEYone
is on top of that decked out well in terms of specs, and has a premium metal design to boot. Thankfully, it also runs Android now, so all of the apps you are used to, will be safe and secure on it.
BlackBerry is giving a 4.5" 1080p display, a frugal, but powerful Snapdragon 625 chipset, a 12 MP camera with large pixels, and a hearty 3500 mAh juicer that promises amazing battery life with these specs. The Snapdragon chipset means that the KEYone has a broadband modem that can cover both GSM and CDMA carriers, and BlackBerry just confirmed so, telling us that it plans to release unlocked variants to go on sale in the US starting May 31.
In addition, the BlackBerry KEYone is also coming to carrier portfolios, with Sprint confirmed to be in the mix, later in the summer. BlackBerry told us that it will have more carrier availability details in the next few weeks before the official launch date in May. Any takers?