BlackBerry KEYone now offered online with alternate QWERTY layouts
15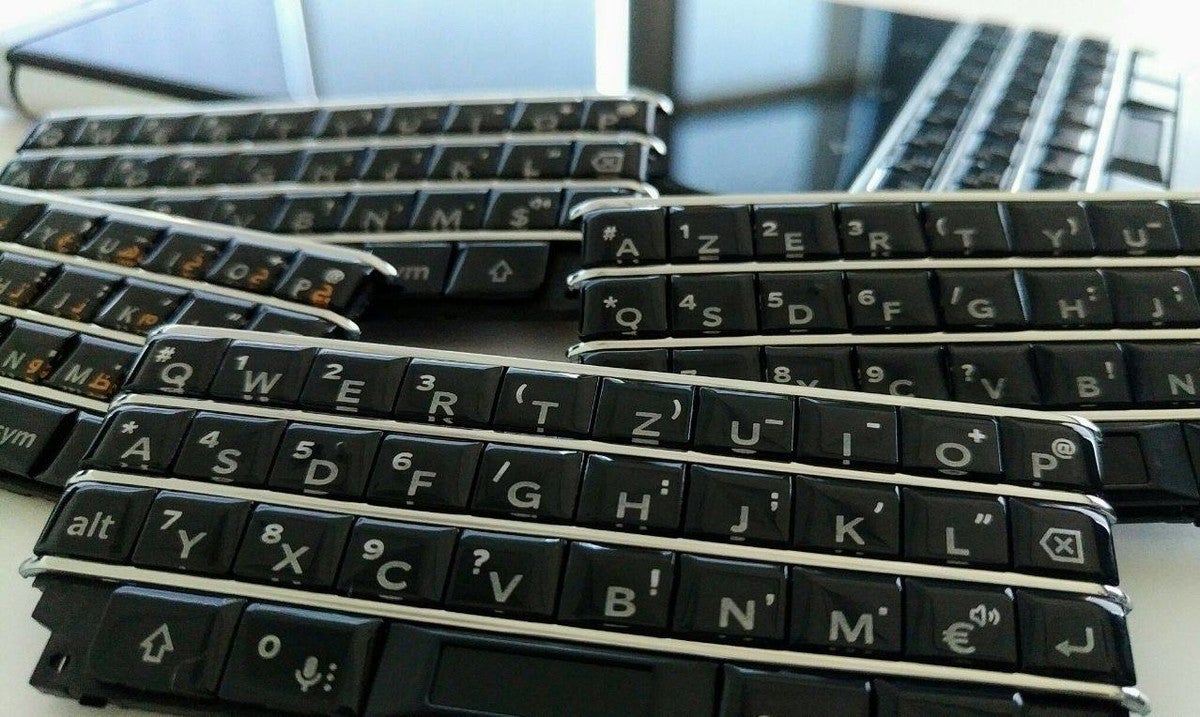 The BlackBerry KEYone is now available in Europe with alternate keyboard layouts
One of the problems of owning a phone with a physical keyboard is that the layout of the keyboard can't be changed. That was an issue addressed by Steve Jobs during the introduction of the original
Apple iPhone
back in January of 2007. Still, there are those in this day and age who remain fans of physical keyboards. And if they are lusting after the
BlackBerry KEYone,
but live in countries that use QWERTZ or AZERTY designed keyboards, BlackBerry is now offering the handset with alternate keyboard layouts.
European customers now have a choice of three layouts for the keyboard on the BlackBerry KEYone. Besides the usual QWERTY version, customers can order QWERTZ or AZERTY variants of the physical keyboard. The former is used in Central Europe, while the latter is employed in France.
The KEYone with an alternate keyboard layout is available from BlackBerry's new European online store priced at 599 EUR (equivalent to $717 USD at current exchange rates). Note that this is the same price charged for the QWERTY version of the phone. Accessories such as protective film and various cases are also available from the site. If interested, click on the sourcelink. The new European online BlackBerry store ships to 28 countries on the continent.
source:
BlackBerry
via
CrackBerry