BlackBerry 10.2.1 gets pushed out by AT&T for the BlackBerry Z10 and BlackBerry Q10
8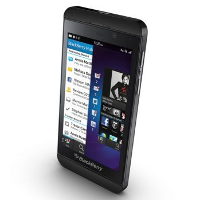 On Wednesday, AT&T started pushing out BlackBerry 10.
2.1
for its customers with the
BlackBerry Z10
and the
BlackBerry Q10
. What's coming with the update? A new app that makes it easier to bring all of your data from another platform to a new BlackBerry phone. After installing BlackBerry 10.2.1, users will be able to preview, receive and open BBM messages even while using an app, and respond to them without having to exit the app.
BlackBerry 10.2.1 will also make the audio on BBM Voice and BBM Video sound like you're chatting with a person in the same room as you, thanks to BlackBerry Natural Sound. Actionable lock screen notifications will allow you to respond to an important message quickly, with a mere tap of the screen. To unlock your 'Berry quicker, you can use a picture password which lets you combine a picture and a number (0-9) to get access to your phone.
BlackBerry 10.2.1 will also make it easier for BlackBerry users to monitor their battery life to see which apps are eating away at the cell powering their 'Berry. And of course, the update also improves the AndroidRunTime on the phone, allowing more Android apps to be used, with a better experience.
AT&T suggests that you have your battery charged to at least 50% when downloading and installing the update, which can take all of 15 minutes to 30 minutes to complete. You should also be on a Wi-Fi network, although the carrier says that the process of updating the software on your BlackBerry will not count against your monthly bucket of data. If you're the impatient sort, you can try to see if the update is available to you by swiping downward on the home screen, and going to
Settings
>
Software Updates
>
Check for Updates
.
source:
AT&T