Will Bixby be your next stockbroker?
6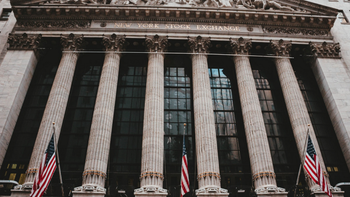 Imagine this scenario. A friend has just given you a hot stock tip, and you want to participate. You could call your broker, but you know that he will try to talk you out of taking a flyer on a tip. You can open an app and purchase the stock online, but it seems that you always hit the wrong buttons and screw up the transaction. But if you own a Samsung Galaxy handset with Bixby enabled, you'll be able to activate the virtual personal assistant and place the order quickly and easily.
Based on a report in The Korean Herald
(
via BGR
), sometime during the first half of 2019, Bixby will use vocal recognition to accept buy and sell orders for certain stocks and market sectors. At the same time, Bixby will be able to give users certain information from companies' financial statements, including the latest revenue and profit figures. It isn't clear which countries this feature will be available in, and how much users will be charged for these transactions.
One of the companies involved is a Korean financial tech startup called DeepSearch, and its CEO says that the ultimate goal is to have Bixby analyze a company based on publicly available financial data, and help the user make an investment in the company. Other personal assistants such as Siri, Cortana, Google Assistant and Alexa are currently not capable of performing any of these functions.
"(DeepSearch's) goal is to allow users to ask Bixby about risks, investment opportunities, financial information and issues about the companies around them. Ultimately, Bixby will also be able to analyze the company and invest users' money in shares."-Kim Jae-yun, CEO, DeepSearch
Before the first half of 2019 is over, Samsung plans on releasing the
Samsung Galaxy S10
and the foldable handset dubbed the Galaxy F. If Mr. Kim from DeepSearch is correct, both of these models could be among the first to feature Bixby's new financial capabilities.