Bill Maher dissing Apple and Foxconn with "The Agony and Ecstasy of Steve Jobs" creator
65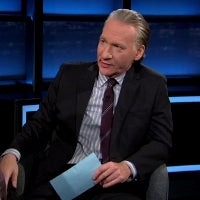 It seems that Foxconn and the working conditions there are
getting to be quite the focus of attention
, with accusations flying to one of Hon Hai's largest customers - Apple - that it could do more with the $100 billion pile of cash it has amassed to crack down on the exploitation of he working class in China.
Of course, when there's a controversy, there's always Bill Maher's take on it. The famed HBO "Real Time" talk show host invited the actor Mike Daisey for his latest episode, and had a brief discussion about Apple, Foxconn, and Mike's one-man performance on Broadway.
This one-man show is called "The Agony and Ecstasy of Steve Jobs", and consists of the actor's collective impressions from his trips to Shenzhen and the Foxconn factories. Watch Bill Maher's questions to Mike Daisey in the video below, he has some interesting stories for
34-hour shifts
to tell.
As if to prove that everything is business as usual for the flamboyant Hon Hai CEO Terry Gou, who recently stopped just short of
directly calling his million-strong army of workers "animals"
, the last recruitment fair for Foxconn was apparently a raging success. Still, Terry Gou probably feels that
the robots can't come soon enough
to replace the whining humans.